set up your rack display system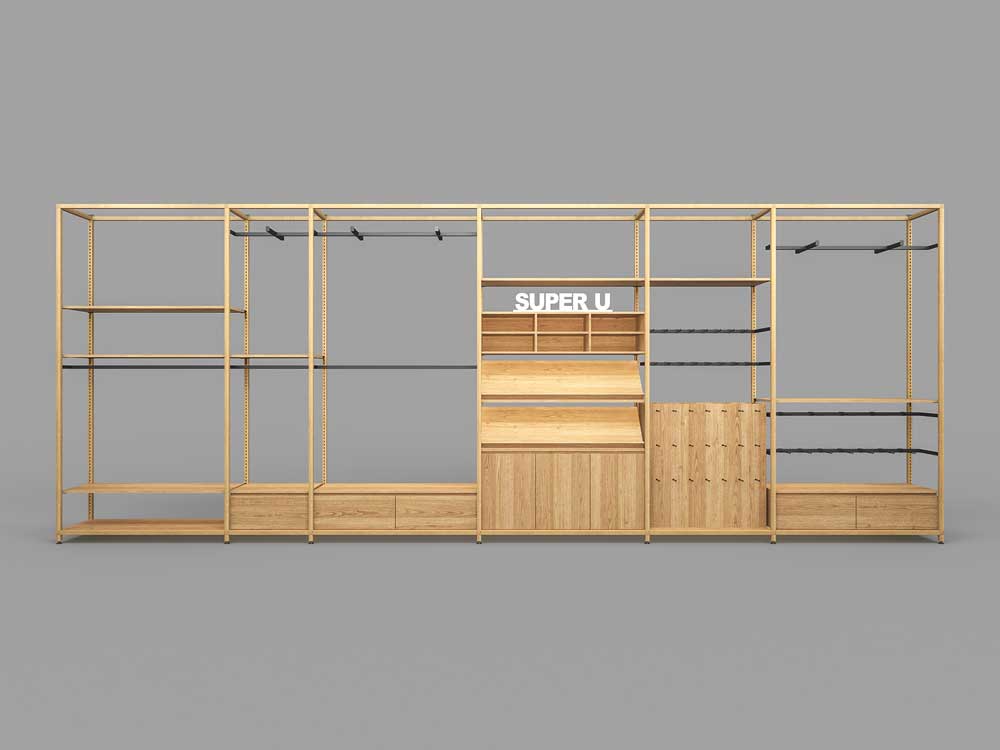 Specification of Modular Components
IMPORTANT!
All components can be increased or decreased flexibly. DIY your dream shop with SUSTAINABLE modular system.
Easy assembly with flexible modular systems, DIY your dream space by yourselves. Increasing length unlimited according to floor plan at site.
2. Customized Surface Finishing & Color
Metal frame
custom surface finishing and color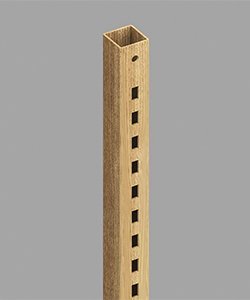 Heat transfer printing metal frame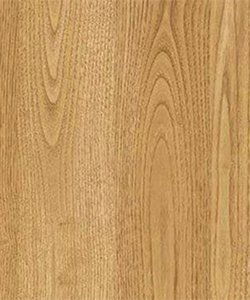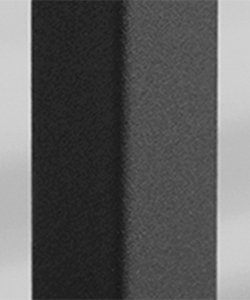 Matt Black Powder Coating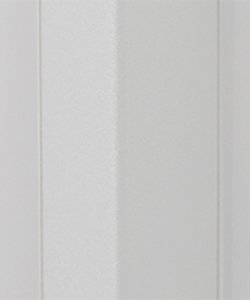 Matt White Powder Coating
Wood board & accessories
custom surface finishing and color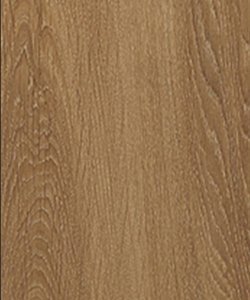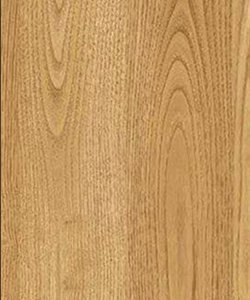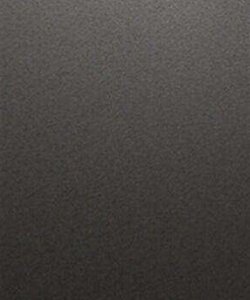 Matt Black Melamine Board Matt White Melamine Board
Separated packages with minimum packing volume, avoid damage as well as saving shipping cost.
Mass production with standard specification, achieving  purposes of stable quality and 7-9 days lead time.
Modular Assembly Display Combination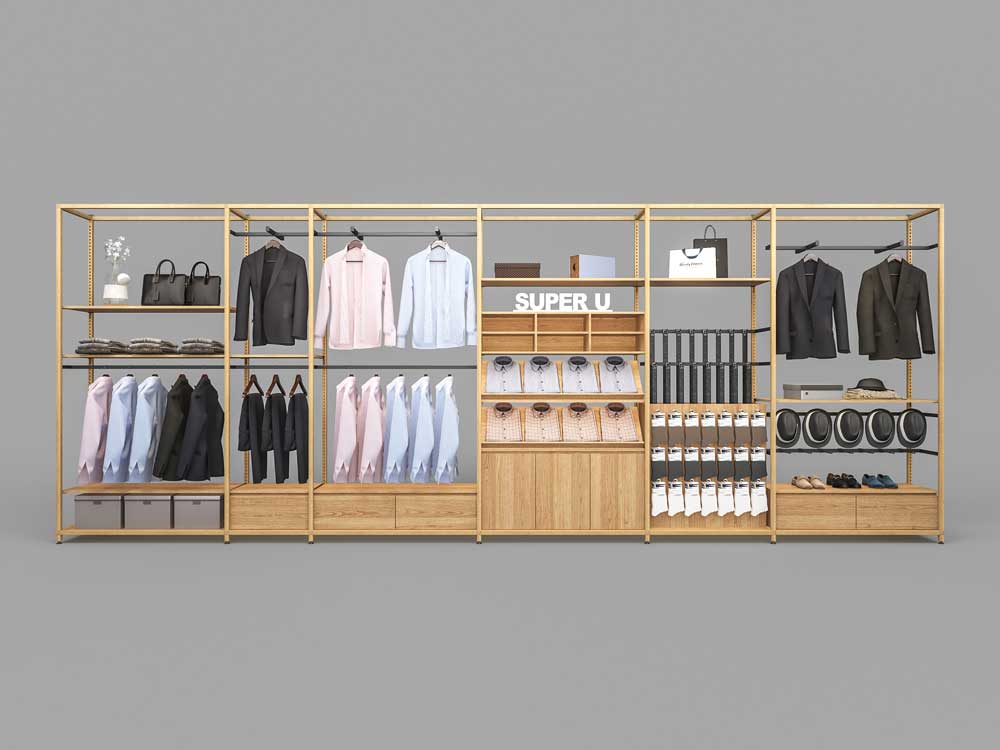 Menswear Display Combination
Packing List
1. Left Frame. *1Piece
2. Middle Frame. *5Pieces
3. Right Frame. *1Piece
4. Connecting Tube and Base Board. L=1200*4Pieces L=900*1Pieces L=600*1Pieces
5. Front/Side Hanging Rail. L=1200*4Pieces L=900*0Piece L=600*2Pieces
6. Double Sides Hook. *5Pieces
7. Shelf with Bracket. L=1200*6Pieces L=900*1Piece L=600*1Piece
8. Hanging Rail for Accessories. *2Pieces
9. Hook for Accessories. *12Pieces
10. Tray for Shirt. *2Pieces
11. Low Base Cabinet. L=1170*2Pieces L=870*0Piece L=570*1Piece
12. Pigeonhole Bin Unit. *1Piece
13. High Base Cabinet. *1Piece
14. Belt Display Cabinet Combination. *1Piece
15. Triangular Back Panel. *0Piece
16. Advertising Board. *0Piece
Women's Wear Display Combination
Packing List
1. Left Frame. *1Piece
2. Middle Frame. *5Pieces
3. Right Frame. *1Piece
4. Connecting Tube and Base Board. L=1200*4Pieces L=900*1Piece L=600*1Piece
5. Front/Side Hanging Rail. L=1200*6Pieces L=900*0Piece L=600*1Piece
6. Double Sides Hook. *7Pieces
7. Shelf with Bracket. L=1200*5Pieces L=900*0Piece L=600*1Piece
8. Hanging Rail for Accessories. *0Piece
9. Hook for Accessories. *0Piece
10. Tray for Shirt. *0Piece
11. Low Base Cabinet. L=1170*1Piece L=870*0Piece L=570*1Piece
12. Pigeonhole Bin Unit. *0Piece
13. High Base Cabinet. *0Piece
14. Belt Display Cabinet Combination. *0Piece
15. Triangular Back Panel. *0Piece
16. Advertising Board. *0Piece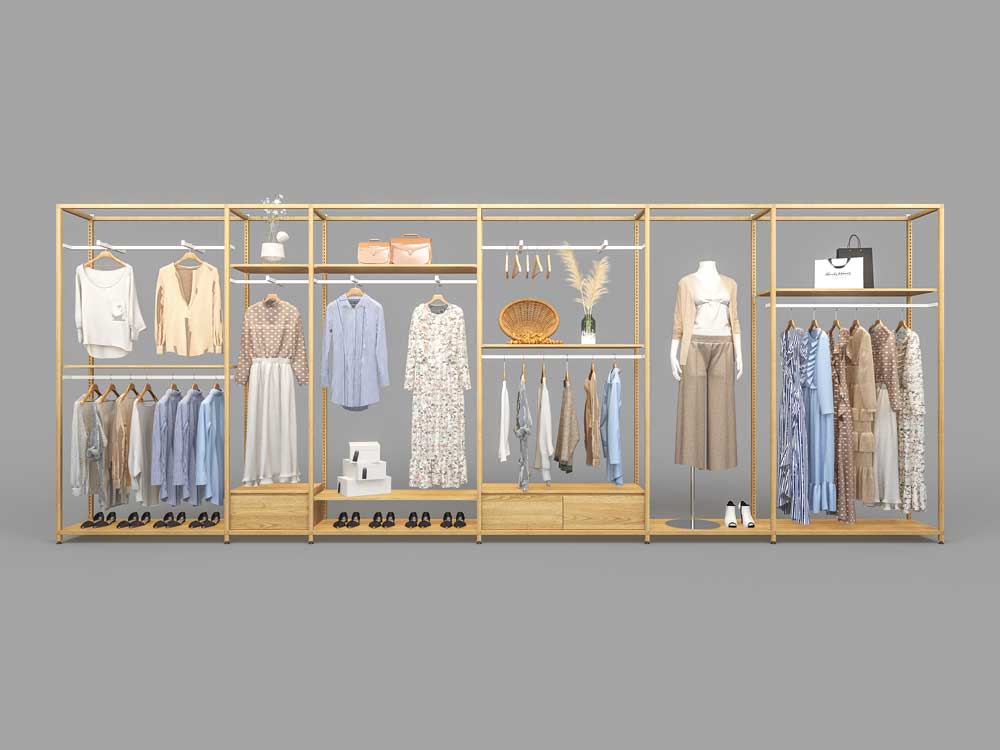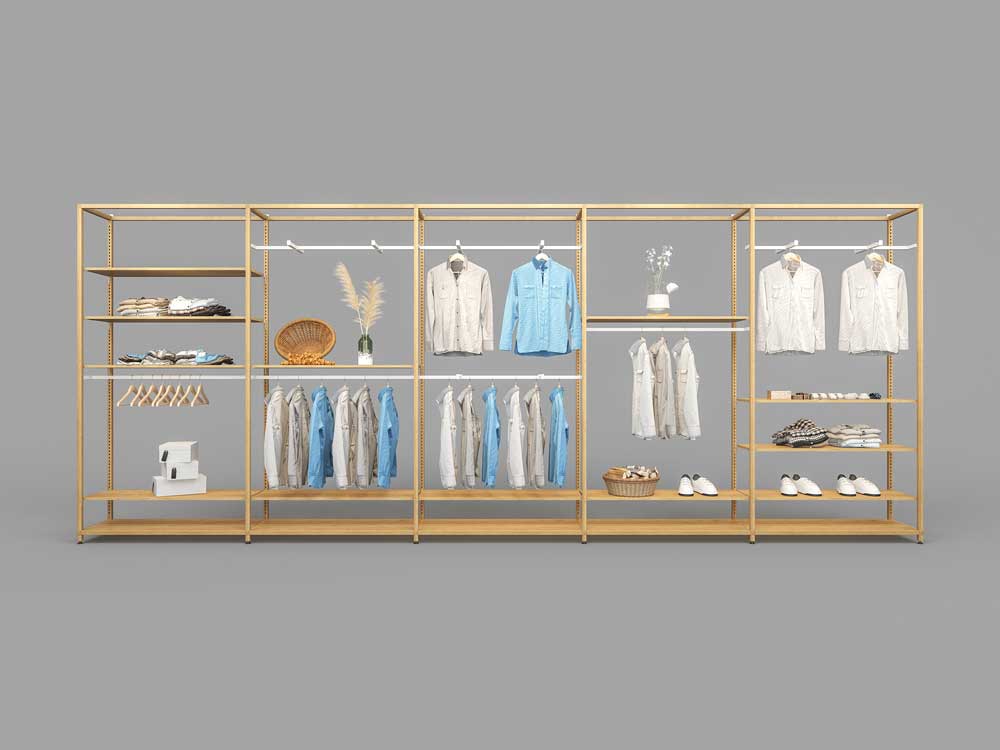 Fast-Fashion Display Combination
Packing List
1. Left Frame. *1Piece
2. Middle Frame. *4Pieces
3. Right Frame. *1Piece
4. Connecting Tube and Base Board. L=1200*5Pieces L=900*0Piece L=600*0Piece
5. Front/Side Hanging Rail. L=1200*7Pieces L=900*0Piece L=600*0Piece
6. Double Sides Hook. *8Pieces
7. Shelf with Bracket. L=1200*12Pieces L=900*0Piece L=600*0Piece
8. Hanging Rail for Accessories. *0Piece
9. Hook for Accessories. *0Piece
10. Tray for Shirt. *0Piece
11. Low Base Cabinet. L=1170*0Piece L=870*0Piece L=570*0Piece
12. Pigeonhole Bin Unit. *0Piece
13. High Base Cabinet. *0Piece
14. Belt Display Cabinet Combination. *0Piece
15. Triangular Back Panel. *0Piece
16. Advertising Board. *0Piece
Kid's wear Display Combination
Packing List
1. Left Frame. *1Piece
2. Middle Frame. *6Pieces
3. Right Frame. *1Piece
4. Connecting Tube and Base Board. L=1200*4Pieces L=900*0Piece L=600*3Pieces
5. Front/Side Hanging Rail. L=1200*6Pieces L=900*0Piece L=600*4Pieces
6. Double Sides Hook. *11Pieces
7. Shelf with Bracket. L=1200*8Pieces L=900*0Piece L=600*3Pieces
8. Hanging Rail for Accessories. *1Piece
9. Hook for Accessories. *7Pieces
10. Tray for Shirt. *0Piece
11. Low Base Cabinet. L=1170*2Pieces L=870*0Piece L=570*3Pieces
12. Pigeonhole Bin Unit. *0Piece
13. High Base Cabinet. *0Piece
14. Belt Display Cabinet Combination. *0Piece
15. Triangular Back Panel. *3Pieces
16. Advertising Board. *0Piece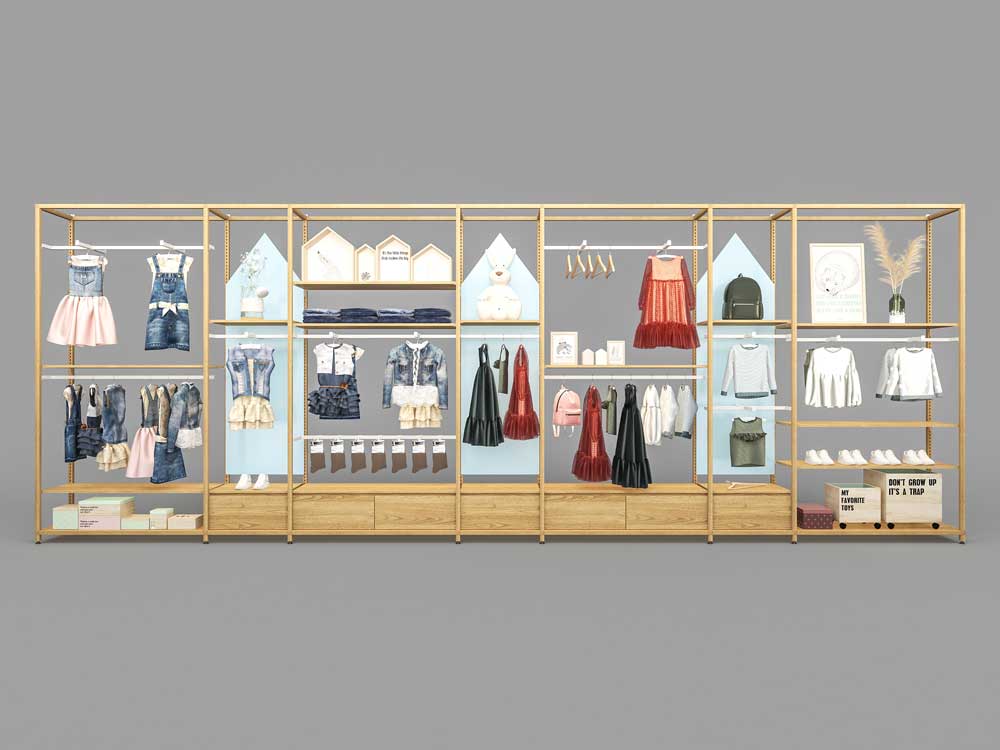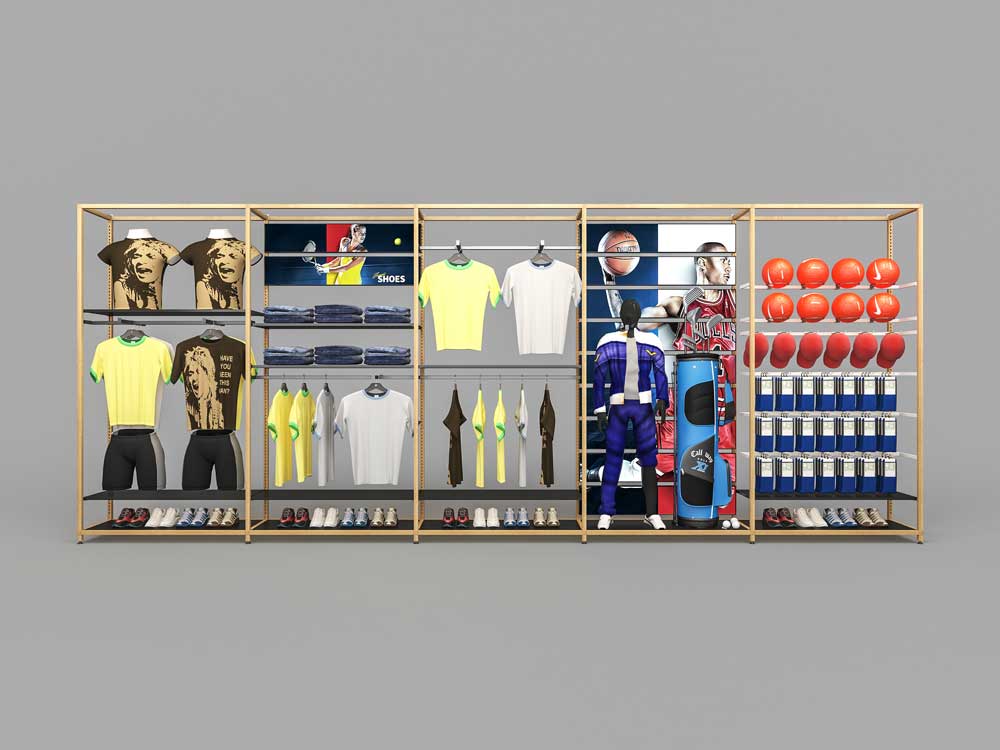 Sportswear Display Combination
Packing List
1. Left Frame. *1Piece
2. Middle Frame. *4Pieces
3. Right Frame. *1Piece
4. Connecting Tube and Base Board. L=1200*5Pieces L=900*0Piece L=600*0Piece
5. Front/Side Hanging Rail. L=1200*4Pieces L=900*0Piece L=600*0Piece
6. Double Sides Hook. *5Pieces
7. Shelf with Bracket. L=1200*8Pieces L=900*0Piece L=600*0Piece
8. Hanging Rail for Accessories. *6Pieces
9. Hook for Accessories. *27Pieces
10. Tray for Shirt. *0Piece
11. Low Base Cabinet. L=1170*0Piece L=870*0Piece L=570*0Piece
12. Pigeonhole Bin Unit. *0Piece
13. High Base Cabinet. *0Piece
14. Belt Display Cabinet Combination. *0Piece
15. Triangular Back Panel. *0Piece
16. Advertising Board. *11Pieces
More About Super U Shop Fitting